ODR-65 IS HERE!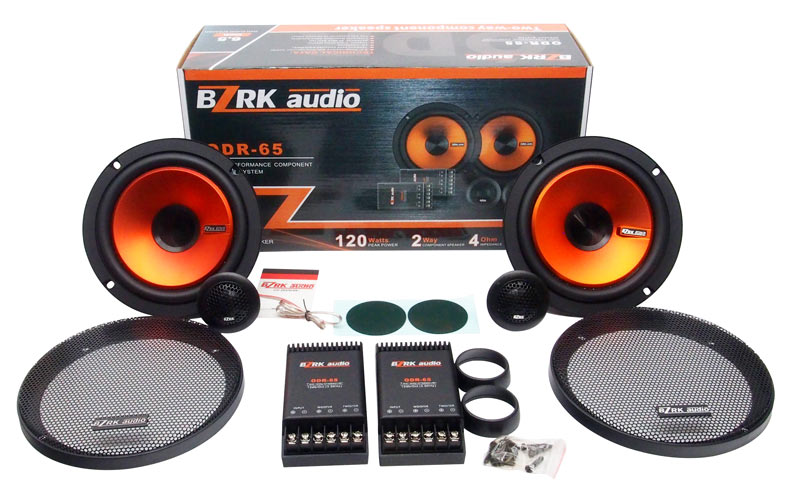 BZRK Audio's entry into the world of component speakers begins NOW with the kind of bang for your buck you've come to expect from us. ODR-65 is a 2-way component speaker system that sounds great and won't break the bank.
Get Low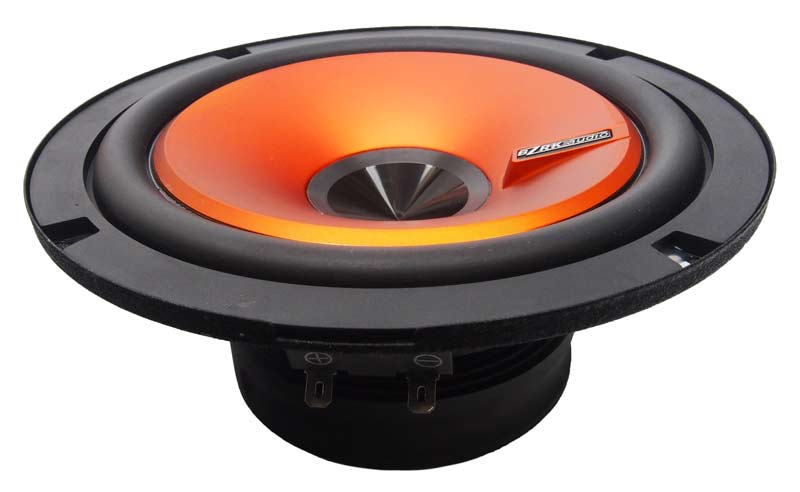 Our 6.5″ poly/mica midwoofer provides good midbass and clean, clear mids. The Deep "M" cone profile provides extended off-axis response and outstanding rigidity. This results in greater placement flexibility and clear sound, even at high volumes. The woofer gets down to 50hz, but really shines in the 100-200hz range, where you'll find bass guitars and kick drum punch.
The Legend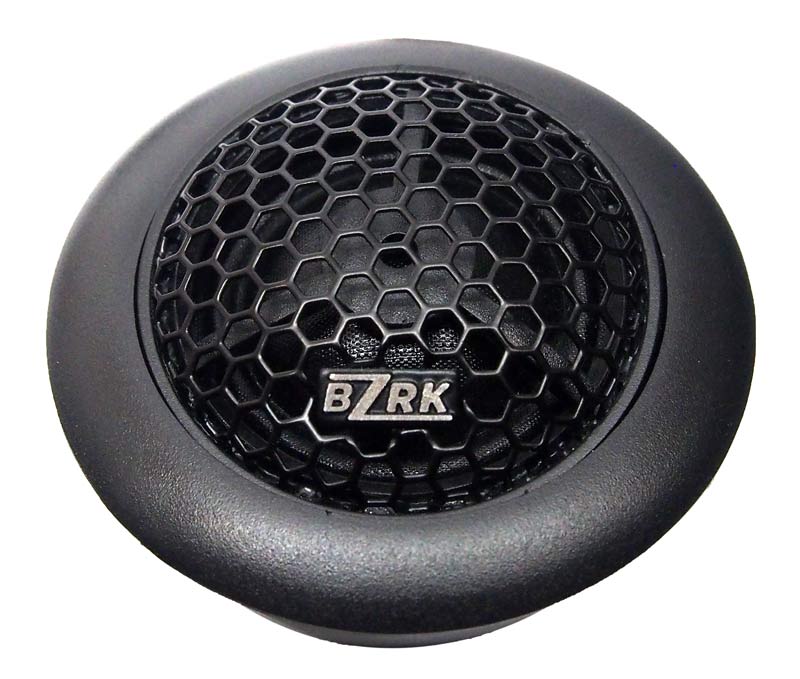 The ODR-65 component system features an improved version of our very popular SQ-T100 soft dome tweeter. There isn't much more to say that hasn't already been said in forums and online reviews, but if you want to hear it from the source- expect smooth, clean highs that don't disappoint. These tweeters have the same extremely flexible mounting options as the SQ-T100, too! Flush mount, surface mount, and tilting, too!
The Brain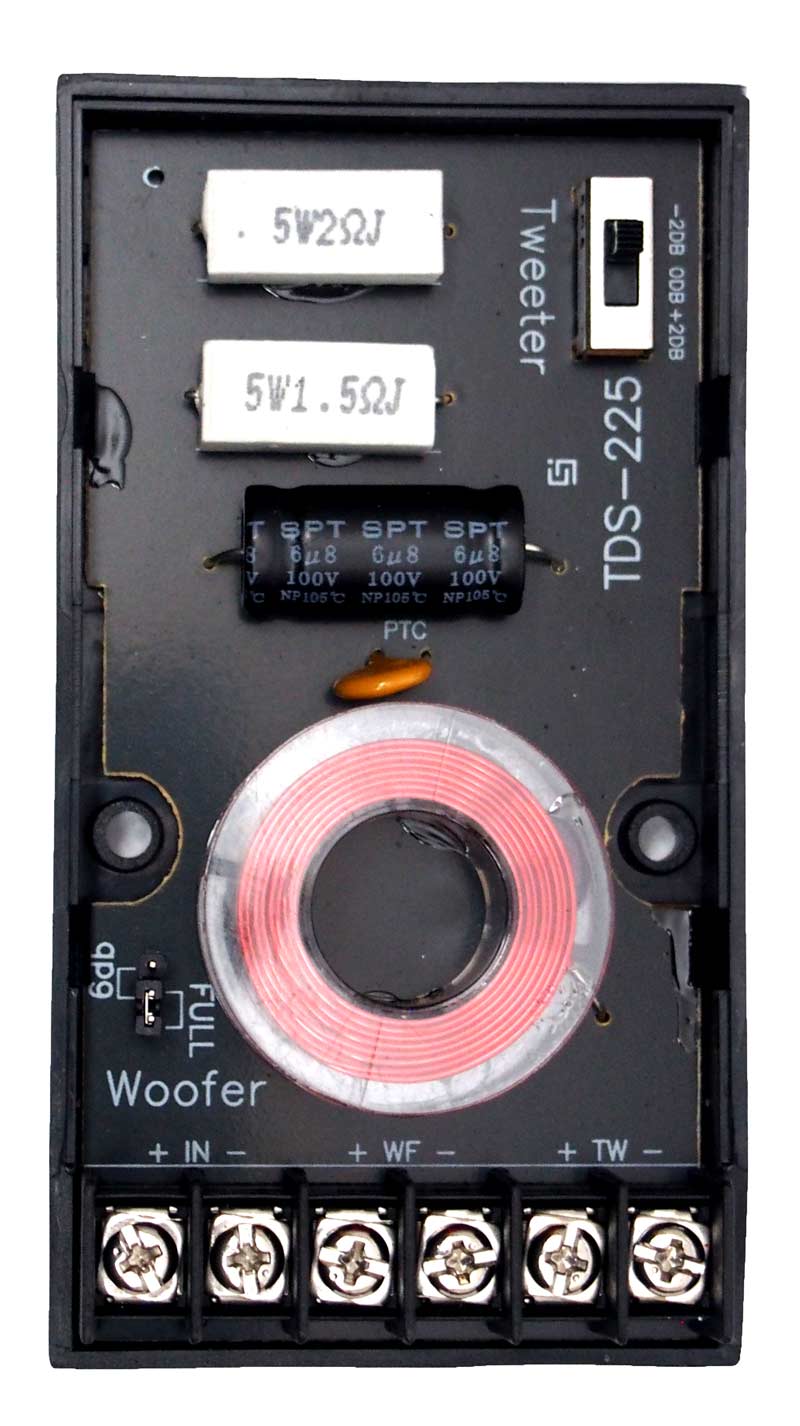 Inside the ODR-65 crossover, you'll find a little flexibility- allowing you to fine tune the highs. The crossover has a +2/-2db switch to easily cut or raise the treble just a tiny bit. The low pass can be bypassed in case you need to run full range sound, though the -6db setting is recommended for a majority of applications.
Summary:
The ODR-65 component speaker system is a very flexible package- it sounds great with stock stereos, but really shines when powered by an amplifier. The system produces 60hz-23khz, and is rated for 60 watts RMS, 120 watts max. Efficiency is 90db.
__________________
___________________________________
__________________